This week our first Monarch butterfly hatched out of its chrysalis!!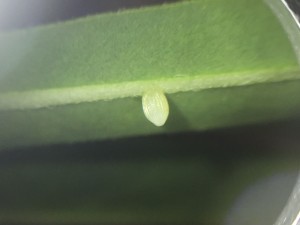 Throughout this term we have been watching the Monarchs since they were tiny little eggs laid underneath the leaves of a milkweed plant.
We have watched tiny caterpillars hatch from the eggs and grow into big, fat caterpillars that eat a lot.
They then changed into chrysalis, where they stayed quietly while they transformed into an adult Monarch butterfly.
Finally, the first one has hatched and all the classes have been very excited watching the process as the caterpillar grows and transforms into a beautiful butterfly.
Watch the YouTube clip below to find out more about the life cycle of Monarch butterflies.